It's-

About: Put simply Monty Python's Flying Circus is a sketch comedy show from the 60s. However when you look a little bit closer you see that the show was a revolution for absurdist humour, launched a number of careers, and had a lasting affect on humour which reaches into shows and movies of today.
Why: While I devoured the show during my childhood, my partner has only ever seen The Life of Brain and The Holy Grail. I feel like this is a huge oversight on his part and since Netflix has made the show available (in such a better quality than the VHS I watched the show on) we have been making our way through the 45 episodes.
Best Bits: I haven't seen the show in so long and when a sketch I remember loving starts I haven't been able to hide my anticipation. For example, the Musical Mice skit had me covering my mouth as I remembered my first horrified reaction, which then lend watching my partners reaction as the sketch unfolded.
I am just loving the surreal and absurdist nature of the show, it's so much more out there than all the following work by the Monty Python troop.
Thoughts so far: I really enjoy how the show makes me reminiscent of my childhood all the while making me see it in a new light as I experience it through new eyes with my partner.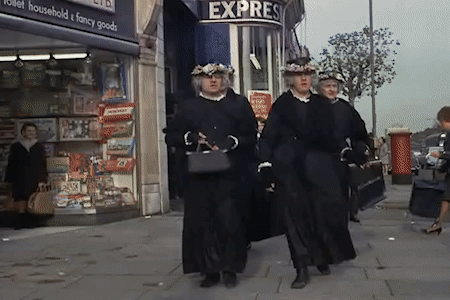 ---