What is it?!
A Teen Titans Go! movie!
When the Teen Titans go to the big screen, they go big! "Teen Titans GO! to the Movies" finds our egocentric, wildly satirical Super Heroes in their first feature film extravaganza—a fresh, gleefully clever, kid-appropriately crass and tongue-in-cheek play on the super hero genre, complete with musical numbers.

It seems to the Teens that all the major super heroes out there are starring in their own movies—everyone but the Teen Titans, that is! But de facto leader Robin is determined to remedy the situation, and be seen as a star instead of a sidekick. If only they could get the hottest Hollywood film director to notice them. With a few madcap ideas and a song in their heart, the Teen Titans head to Tinsel Town, certain to pull off their dream. But when the group is radically misdirected by a seriously Super-Villain and his maniacal plan to take over the Earth, things really go awry. The team finds their friendship and their fighting spirit failing, putting the very fate of the Teen Titans themselves on the line!
When is it coming out?!
27th of July, 2018! Next week y'all!
Australian release date has been pushed back until the 13th of September 😥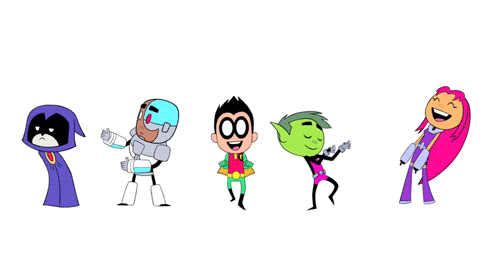 Why do you want it?!
Teen Titans Go! is just such a cute show and it is so easy to re-watch! I first discovered the show in February and it has been nothing but love since. I was trying to ration the show so I didn't run out of episodes to watch before Netflix uploaded Season 4, but that went out the window pretty quickly 😛
Pretty much, the show is really funny, really entertaining, and I am really looking forward to seeing the gang on the big screen!
Why does everyone else need it?!
Firstly everybody needs to go out and watch the Teen Titans Go! show and THEN they can appreciate the need for the Teen Titans Go! To The Movies movie!
Seriously though, the movie looks to be a funny and as fourth wall breaky as the show but to really sweeten the deal, Nicolas Cage plays Superman. Done. You obviously need to see the movie now. Glad I could convince you 😀
---